Alexandre Bergel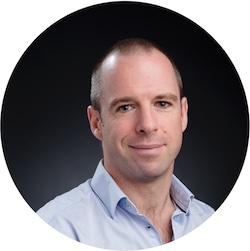 Professor (Associate) at the University of Chile, member of the Intelligent Software Construction laboratory (ISCLab).

My research interests include software engineering, software performance, software visualization, programming environment, machine learning, and critical embedded systems.

I am interested in improving the way we build and maintain software. My current hypothesises are validated using rigorous empirical methodologies.

For details concerning my research, check out the publications page or check out the common online resources (Google Scholar, DBLP, ACM, SCOPUS, FCFM, UChile).

I am academic coordinator of the Diploma de Postítulo en Inteligencia Artificial. I am an editorial board member of Empirical Software Engineering.

To make my research artifacts not only useful to stack papers, I co-founded Object Profile.

I like to work with people. As soon as your dream is to help the humanity to make better software then we should talk.

I enjoy writing:


I enjoy discussing scientific advances to a large audience (in Spanish):


I am part of the Steering Committee of the IEEE International Working Conference on Software Visualization (VISSOFT) (2015 - 2020) and Tools for Software Evolution (SATToSE) (since 2018).

I am part member of the editorial board of the journal Empirical Software Engineering.

Prominent talks:
2020-12-10, NASA -- Jet Propulsion Laboratory (JPL). Title: "Visualization and Analysis of Critical Software Systems" url1 url2
2020-08-29, Deutsches Zentrum für Luft- und Raumfahrt (DLR), Institut für Softwaretechnologie, Cologne, Germany. Title: "Experiences in Software Visualization"
Projects:
MAEVA -- Impact of Software Evolution on Memory and Energy Consumption (2020 - 2023) --FONDECYT Regular 1200067
VISIAR -- Visualizing Software Performance in Immersive Virtual and Augmented Reality (2020 - 2022) --Programa de Cooperación Internacional
STICAmSud DAJA -- Detection strategies based on Software Metrics for Multitier JavaScript (2018 - 2020) --STICAmSud
ALMA -- Analyses and Tools for Monitoring and Improving Software Quality (2012 - 2014) --FONDECYT Regular 1120094
ASPIRE -- Assess, Visualize and Reengineer Software Engineering processes (2011 - 2013) --ECOS-CONICYT
CoReA -- Comprehension and Remodularization of Applications based on Aspects, Classboxes and Traits (2009 - 2011) --STICAmSud
Participation in evaluation committees:
UCentral -- Concurso Interno de Proyectos de Investigación y Desarrollo - Universidad Central (2017) -- Chile
DFG -- Deutsche Forschungsgemeinschaft (2015) -- Germany
FONDEF -- Fondo de Fomento al Desarrollo Científico y Tecnológico (2016, 2017) -- Chile
CONICYT -- Comisión Nacional de Investigación Científica y Tecnológica (2012, 2013, 2014, 2015, 2016, 2017, 2018, 2019) -- Chile
FONCYT -- Comunicaciones y Electrónica del Fondo para la Investigación Científica y Tecnólogica (2014, 2019) -- Argentine
NWO -- Netherlands Organisation for Scientific Research (2012) -- Netherlands
MEC -- Concurso de Atracción de Capital Humano del Extranjero (2012) -- Chile
SNSF -- Swiss National Science Foundation (2009, 2010) -- Switzerland
Journal review (online record):
Empirical Software Engineering (EMSE-D-18-00335, EMSE-D-18-00220R1)
IEEE Access (Access-2018-15488, Access-2019-28219)
Journal of Visual Languages and Computing (JVLC_2018_112)
Information and Software Technology (INFSOF-D-15-00413)
Software Quality Journal (SQJO-D-15-00068)
Journal of Software: Evolution and Process (JSME-13-0145, JSME-16-0255)
ACM Transactions on Architecture and Code Optimization (TACO-2015-56)
Software: Practice and Experience (SPE-11-0254, SPE-10-0166, SPE-10-0076, SPE-08-0086)
Science of Computer Programming (SCICO-D-11-00037, SCICO-D-14-00035, SCICO-D-15-00246)
Transactions on Aspect-Oriented Software Development
ACM Computing Review
Transaction on Software Engineering (TSESI-2008-03-0115, TSE-0024-0107)
IEEE Software (SW-2015-01-0002, SWSI-0231-1206)
Computer Languages, Systems & Structures (COMLAN_2017_23)
Workshop organization:
NII Shonan Meeting 2022 -- Augmented Software Visualization
NIP '20 -- First International Workshop on New Interfaces for Programming
VASPE '19 -- International Workshop on Visual Analytics in Supercomputing and Performance Engineering
VSSP -- GI-Dagstuhl Seminar on "Visualizing Systems and Software Performance (VSSP)"
Dyla'13 -- the 7th Workshop on Dynamic Languages and Applications
Dyla'12 -- the 6th Workshop on Dynamic Languages and Applications
Dyla'11 -- the 5th Workshop on Dynamic Languages and Applications
Dyla'10 -- the 4th Workshop on Dynamic Languages and Applications
Dyla'07 -- the 3th Workshop on Dynamic Languages and Applications
ICSE'23 -- 45th International Conference on Software Engineering 2022
ICPC-Tool'22 -- 30th International Conference on Program Comprehension - Tool Demo Track
ICPC'22 -- 30th International Conference on Program Comprehension
ASE'22 -- 37th IEEE/ACM International Conference on Automated Software Engineering
ICSA'22 -- 19th IEEE International Conference on Software Architecture
SANER-ERA'22 -- 29th IEEE International Conference on Software Analysis, Evolution and Reengineering - Early Research Achievements
ACM/SPEC ICPE'22 -- 11th International Conference on Performance Engineering
ISEC'22 -- 15th Innovations in Software Engineering Conference
ICSE'22 -- 44th International Conference on Software Engineering 2022
A-TEST 2021 -- 12th A-TEST Workshop, collocated with ESEC/FSE 2021
ASE-NIER 2021 -- 36th IEEE/ACM International Conference on Automated Software Engineering - New Ideas and Emerging Results track
CIbSE 2021 -- 24th Iberoamerican Conference on Software Engineering
IEEE VISSOFT-MIP 2021 -- 10th IEEE Working Conference on Software Visualization - Most Influential Paper Award chair (program co-chair)
SBES'21 -- Brazilian Symposium on Software Engineering
ICSME-NIER'21 -- 37th International Conference on Software Maintenance and Evolution - New Ideas and Emerging Results
VISSOFT'21 -- 9th IEEE Working Conference on Software Visualization
ECSA'21 -- 15th European Conference on Software Architecture
SEAA-AI4DevOps'21 -- 47th EUROMICRO Conference on Software Engineering and Advanced Applications - AI-Enabled Software Development and Operations
ICSA'21 -- IEEE International Conference on Software Architecture
SANER-Industry'21 -- 28th IEEE International Conference on Software Analysis, Evolution and Reengineering-Industry track
SANER-ERA'21 -- 28th IEEE International Conference on Software Analysis, Evolution and Reengineering-Early Research Achievements
LANGETI @ FSE/ESEC'20 -- 1st Languages and Tools for Next Generation Testing Workshop
ACM SRC @ FSE/ESEC'20 -- ESEC/FSE 2020 ACM Student Research Competition PC
SBCARS 2020 -- 14th Brazilian Symposium on Software Components, Architectures, and Reuse
IWST 2020 -- International Workshop on Smalltalk Technologies
COP 2020 -- The 12th International Workshop on Context-Oriented Programming and Advanced Modularity
VISSOFT 2020 -- The Eight IEEE Working Conference on Software Visualization
DLS 2020 -- Dynamic Languages Symposium
Onward! Essays 2020 -- Onward! Essays 2020 @ ACM SIGPLAN conference on Systems, Programming, Languages, and Applications
SEAA - AI4DevOps 2020 -- 46th EUROMICRO Conference on Software Engineering and Advanced Applications -- track AI-Enabled Software Development and Operations
SESoS/WDE 2020 -- 14th Workshop on Distributed Software Development, Software Ecosystems and Systems-of-Systems
CIbSE 2020 -- XXIII Ibero-American Conference on Software Engineering
MSR 2020 -- 17th International Conference on Mining Software Repositories
ICSA 2020 -- IEEE International Conference on Software Architecture
SANER-LBI 2020 -- 27th edition of the IEEE International Conference on Software Analysis, Evolution and Reengineering - Late Breaking Ideas Track
SANER-ERA 2020 -- 27th edition of the IEEE International Conference on Software Analysis, Evolution and Reengineering - Early Research Achievements
SANER-Industry 2020 -- 27th edition of the IEEE International Conference on Software Analysis, Evolution and Reengineering - Industry Track
ICSME 2019 (Short Papers) -- 35th IEEE International Conference on Software Maintenance and Evolution (Short Papers)
WEESR 2019 -- 2nd Workshop on Empirical Experiences of Software Reuse
DLS 2019 -- 15th Dynamic Languages Symposium
VISSOFT 2019 -- 7th IEEE Working Conference on Software Visualization
ASSE 2019 -- Argentine Symposium on Software Engineering
ICSME 2019 -- 35th IEEE International Conference on Software Maintenance and Evolution
SESoS-WDES 2019 -- Joint 7th ICSE International Workshop on Software Engineering for Systems-of-Systems and 13th Workshop on Distributed Software Development, Software Ecosystems and Systems-of-Systems
SEAA 2019 -- Euromicro Conference on Software Engineering and Advanced Applications 2019 (Software and Big Data Analytics session)
TOOLS 50+1 -- Technology of Object-Oriented Languages and Systems
MSR 2019 -- 16th International Conference on Mining Software Repositories
OSS 2019 -- 15th International Conference on Open Source Systems
SANER-ERA 2019 -- 26th IEEE International Conference on Software Analysis, Evolution and Reengineering -- Early Research Achievements Track
SANER-Industry 2019 -- 26th IEEE International Conference on Software Analysis, Evolution and Reengineering -- Industry track
ICSE-SRC 2019 -- 41th International Conference on Software Engineering -- Student Research Competition
WDES @ ECSE 2018 -- 12th Workshop on Distributed Software Development, Software Ecosystems and Systems-of-Systems, collocated with the 12th European Conference on Software Architecture
VISSOFT 2018 -- 6th IEEE Working Conference on Software Visualization
SATToSE 2018 -- 11th Seminar on Advanced Techniques & Tools for Software Evolution (program co-chair)
IWST 2018 -- International Workshop on Smalltalk Technologies
ICSME-Industry 2018 -- 12th International Conference on Software Maintenance and Evolution - Industry track
SA-SEAA 2018 -- 44th Euromicro Conference on Software Engineering and Advanced Applications
ICPC-ERA 2018 -- 26th IEEE/ACM International Conference on Program Comprehension - Early Research Achievement
MAINT 2018 -- 1st International Workshop on Mining and Analyzing Interaction Histories, co-located with the 25th IEEE International Conference on Software Analysis, Evolution, and Reengineering (SANER)
LTB 2018 -- Workshop on Load Testing and Benchmarking Software Systems, co-located with the 9th ACM/SPEC International Conference on Performance Engineering (ICPE)
SANER-ERA 2018 -- 25th IEEE International Conference on Software Analysis, Evolution, and Reengineering - Early Research Achievement
VEM 2017 -- 5th Workshop on Software Visualization, Evolution and Maintenance
ICSME-Industry 2017 -- 33rd IEEE International Conference on Software Maintenance and Evolution (ICSME 2017), Industry Track
WEA 2017 -- 5th International Workshop on Software Ecosystem Architectures
IWST 2017 -- International Workshop on Smalltalk Technologies
ICSME 2017 Artifacts -- 33rd International Conference on Software Maintenance and Evolution - Artifacts Track
SLISW / ASSE 2017 -- Simposio Latinoamericano de Ingeniería de Software / Simposio Argentino de Ingeniería de Software
DLS 2017 -- 13th Dynamic Languages Symposium
SATToSE 2017 -- 10th Seminar on Advanced Techniques & Tools for Software Evolution
VISSOFT 2017 -- 5th IEEE Working Conference on Software Visualization
OSS 2017 -- 13th International Conference on Open Source Systems
SANER-ERA 2017 -- 24th IEEE International Conference on Software Analysis, Evolution, and Reenginering - Early Research Achievement
ICPC-ERA 2017 -- 25th IEEE International Conference on Program Comprehension - Early Research Achievement
WEA 2016 -- 4th International Workshop on Ecosystem Architectures
SATToSE 2016 -- Seminar Series on Advanced Techniques & Tools for Software Evolution.
VISSOFT 2016 -- IEEE Working Conference on Software Visualization
ICPC-Tool Demo 2016 -- 24th IEEE International Conference on Program Comprehension -- Tool demo
VISSOFT-AEC 2016 -- IEEE Working Conference on Software Visualization -- Artifact Evaluation Committee (program co-chair)
ICSME-Industry 2016 -- International Conference on Software Maintenance and Evolution, Industry track
CIEL 2016 -- 5ème Conférence en IngénieriE du Logiciel
VEM 2016 -- 4th Workshop on Software Visualization, Evolution, and Maintenance (VEM) (program co-chair)
OOPS 2016 -- 31th ACM Symposium on Applied Computing (SAC 2016), Object-Oriented Languages and Systems track
ACM SRC ICSE 2016 -- ACM Student Research Competition, collocated with ICSE 2016
MODELSWARD 2016 -- 4th International Conference on Model-Driven Engineering and Software Development
SCORE 2016 -- Student Contest on Software Engineering, collocated with ICSE 2016
EOSESE 2015 -- 2015 European Open Symposium on Empirical Software Engineering
VEM 2015 -- Workshop on Software Visualization, Maintenance, and Evolution
CIEL 2015 -- 4ème Conférence en IngénieriE du Logiciel
WEA 2015 -- 3rd International Workshop on Ecosystem Architectures
IWSECO 2015 -- 7th Workshop on Software Ecosystems
ASSE 2015 -- Argentine Symposium on Software Engineering (ASSE 2015)
ICSME - ERA 2015 -- The IEEE International Conference on Software Maintenance and Evolution (ICSME 2015) --- The Early Research Achievements (ERA) Track
IEEE VISSOFT 2015 -- 3rd International Working Conference on Software Visualization (Program co-chair) (program co-chair)
Demos 2015 -- Demonstrations and Posters track at Modularity 2015
OOPS 2015 -- 30th ACM Symposium on Applied Computing (SAC 2015), Object-Oriented Languages and Systems track
SANER 2015 -- 22nd International Conference on Software Analysis, Evolution, and Reengineering (SANER 2015)
SANER-ERA 2015 -- 22nd International Conference on Software Analysis, Evolution, and Reengineering, Early Research Achievements (SANER-ERA 2015)
VEM 2014 -- Workshop on Software Visualization, Maintenance, and Evolution
IWST 2014 -- International Workshop on Smalltalk Technologies
VISSOFT NIER 2014 -- 2nd IEEE Working Conference on Software Visualization
CLEI 2014 -- XI Conferencia Latinoamericana en Informática
CIEL 2014 -- 3ème Conférence en IngénieriE du Logiciel
ENASE 2014 -- 9th International Conference on Evaluation of Novel Software Approaches to Software Engineering
ICSOFT-PT 2014 -- International Conference on Software Paradigm Trends
CSMR-WCRE ERA 2014 -- Early Research Achievements at the joint meeting of the CSMR and WCRE conferences
OOPS 2014 -- 29th ACM Symposium on Applied Computing, Object Oriented Programming Languages and Systems
MODELSWARD 2014 -- 2nd International Conference on Model-Driven Engineering and Software Development
ICSE SRC 2014 -- Student Research Competition @ ICSE 2014
IWST 2013 -- International Workshop on Smalltalk Technologies, collocated with ESUG 2013
LAFM 2013 -- Latin American Workshop on Formal Methods
WASDeTT 2013 -- 4th International Workshop on Academic Software Development Tools and Techniques
WCRE 2013 -- 20th Working Conference on Reverse Engineering
ESEC/FSE 2013, AEC -- Artifact Evaluation Committee co-chair, 9th joint meeting of the European Software Engineering Conference and the ACM SIGSOFT Symposium on the Foundations of Software Engineering (program co-chair)
CIEL 2013 -- Conférence en Ingénierie du Logiciel
SC 2013 -- International Conference on Software Composition
OOPS 2013 -- Object Oriented Programming Languages and Systems - ACM SAC 2013
ECOOP 2013 -- European Conference on Object-Oriented Programming
Smalltalks 2012 -- 6th International Conference on Smalltalk Technologies
IWASE 2012 -- International Workshop on Advanced Software Engineering
IWST 2012 -- International Workshop on Smalltalk Technologies
CIEL 2012 -- Conference en Ingenierie du Logiciel
CibSE 2012 -- XV Ibero-American Conference on Software Engineering, Doctoral Symposium
ICSOFT 2012 -- 6th International Conference on Software and Data Technologies
PPPJ 2012 -- 10th International Conference on the Principles and Practice of Programming in Java
GPCE 2012 -- Generative Programming and Component Engineering
WEWST 2012 -- 7th Workshop on Enhanced Web Service Technologies
FREECO 2011 -- 2nd workshop on "Free Composition", collocated at SPLAH/Onward!!
Smalltalks 2011 -- 5th Argentine Conference on Smalltalk -- Research Track
IWASE 2011 -- Workshop on Advanced Software Engineering
DSLRob 2011 -- 2nd International Workshop on Domain-Specific Languages and models for ROBotic systems
WEWST 2011 -- 6th Workshop on Enhanced Web Service Technologies
RAM-SE 2011 -- 8th Workshop on Reflection, AOP and Meta-Data for Software Evolution
IWST 2011 -- International Workshop on Smalltalk Technologies
ICSOFT 2011 -- 6th International Conference on Software and Data Technologies
TOOLS Europe 2011 -- 49th International Conference on Objects, Models, Components and Patterns
SEFM 2011 -- 9th IEEE International Conference on Software Engineering and Formal Methods
SAC 2011 -- Programming Languages (PL) Track at the 26th ACM Symposium on Applied Computing
ICSM 2010 (demo track) -- 26th IEEE International Conference on Software Maintenance, tool demo track
WEWST 2010 -- 5th Workshop on Enhanced Web Service Technologies
SCCC 2010 -- XXIX Conferencia Internacional de la Sociedad Chilena de Ciencia de la Computacion
Smalltalks 2010 -- 4th Argentine Conference on Smalltalk -- Research Track
FAMOORSr 2010 -- 4th Workshop on FAMIX and Moose in Reengineering
MajecSTIC 2010 -- MAnifestation des JEunes Chercheurs en Sciences et Technologies de l'Information et de la Communication
IROS'10) -- 1st International Workshop on Domain-Specific Languages and models for ROBotic systems
ROOTS 2010 -- 1st ECOOP'10 International Workshop on Real-time Object-Oriented Technologies
RAM-SE 2010 -- 7th ECOOP'10 Workshop on Reflection, AOP and Meta-Data for Software Evolution
ICSOFT 2010 -- 5th International Conference on Software and Data Technologies
CLEI 2010 -- XXXVI Latin American Conference on Informatics
TOOLS 2010 -- 48th International Conference on Objects, Models, Components and Patterns
PL-SAC 2010 -- Programming Languages Track at the 25th ACM Symposium on Applied Computing
RAM-SE 2009 -- 6th ECOOP'09 Workshop on Reflection, AOP and Meta-Data for Software Evolution
ICSOFT 2009 -- 4th International Conference on Software and Data Technologies
Smalltalks 2008 -- 2da Conferencia Argentina de Smalltalk
INTENSIVE 2009 -- 1st International Conference on Intensive Applications and Services
TOOLS 2009 -- 47th International Conference Objects, Models, Components, Patterns
ICSOFT 2008 -- International Conference on Software and Data Technologies
Web Technologies Track at SAC 2008 -- the 23rd Annual ACM Symposium on Applied Computing
SC 2008 -- Software Composition Symposium SC 2008 (program co-chair)
ICSOFT 2007 -- International Conference on Software and Data Technologies
SC 2007 -- Software Composition Symposium SC 2007
EIWAS 2006 -- 3rd European Workshop on Aspects in Software
NODe 2006 -- Net. Object Days, Objects, Aspects, Service, the Web
MajecSTIC 2006 -- Conference nationale consacree aux sciences et technologies de l'information et de la communication
ICSOFT 2006 -- International Conference on Software and Data Technologies
SC 2006 -- 5th Internation Symposium on Software Composition
IWSAC 2005 -- 2nd International Workshop on Software Aspects of Context
CMDS 2005 -- Components Models for Dependable Systems
2021
Software Visualizations to Analyze Memory Consumption: A Literature Review -- Alison Fernandez Blanco, Alexandre Bergel, Juan Pablo Sandoval Alcocer. ACM Computing Surveys.
Do Comments follow Commenting Conventions? A Case Study in Java and Python -- Pooja Rani, Suada Abukar, Nataliia Stulova, Alexandre Bergel, Oscar Nierstrasz. Proceedings of 21st IEEE International Working Conference on Source Code Analysis and Manipulation - New Ideas and Emerging Results Track (IEEE SCAM-NIER'21) --
A Scalable Log Differencing VisualisationApplied to COBOL Refactoring -- Céline Deknop, Kim Mens, Alexandre Bergel, Johan Fabry, Vadim Zaytsev. Proceedings of 9th IEEE Working Conference on Software Visualization (VISSOFT'21) -- pdf
Systematic Fuzz Testing Techniques on a Nanosatellite Flight Software for Agile Mission Development -- Tamara Gutierrez, Alexandre Bergel, Carlos E. Gonzalez, Camilo J. Rojas, Marcos A. Diaz. IEEE Access. pdf , web
Building a Bot for Automatic Expert Retrieval on Discord -- Ignacio Nuñez Norambuena, Alexandre Bergel. Proceedings of 5th International Workshop on Machine Learning Techniques for Software Quality Evolution (MaLTeSQuE) -- pdf
HAnS: IDE-Based Editing Support for Embedded Feature Annotations -- Johan Martinson, Herman Jansson, Mukelabai Mukelabai, Thorsten Berger, Alexandre Bergel, Truong Ho-Quang. Proceedings of 25th International Systems and Software Product Line Conference, Demonstration and Tools track (SPLC) -- pdf
FeatureVista: Interactive Feature Visualization -- Alexandre Bergel, Razan Ghzouli, Thorsten Berger, Michel R. V. Chaudron. Proceedings of 25th International Systems and Software Product Line Conference (SPLC) -- pdf
Quality Histories of Past Extract Method Refactorings -- Abel Mamani Taqui, Juan Pablo Sandoval Alcocer, Geoffrey Hecht, Alexandre Bergel. Proceedings of 21st International Conference on Computational Science and its Applications (ICCSA) -- pdf
How do developers use the Java Stream API? -- Joshua Nostas, Juan Pablo Sandoval Alcocer, Diego Elias Costa, Alexandre Bergel. Proceedings of 21st International Conference on Computational Science and its Applications (ICCSA) -- pdf
Nanosatellite constellation control framework using evolutionary contact plan design -- Carlos E. Gonzalez, Alexandre Bergel, Marcos A. Diaz. Proceedings of 8th IEEE International Conference on Space Mission Challenges for Information Technology - The Space-Terrestrial Internetworking workshop (SMC-IT-STINT) -- pdf
Tools Impact on the Quality of Annotations for Chat Untangling -- Jhonny Cerezo, Felipe Bravo-Marquez, Alexandre Bergel. Proceedings of The Joint Conference of the 59th Annual Meeting of the Association for Computational Linguistics and the 11th International Joint Conference on Natural Language Processing - Student Research Workshop (ACL-IJCNLP 2021 SRW) -- pdf
Generating Object-Oriented Source Code Using Genetic Programming -- Vicente Illanes, Alexandre Bergel. Proceedings of 10th International Workshop on Genetic Improvement, collocated with ICSE (GI'21) -- pdf
Beacon: Automated Test Generation for Stack-Trace Reproduction using Genetic Algorithms -- Ignacio Slater, Alexandre Bergel. Proceedings of the 14th International Workshop on Search-Based Software Testing, collocated with ICSE (SBST'21) -- pdf
Quantifying the Adoption of Kotlin on Android Stores: Insight from the Bytecode -- Geoffrey Hecht, Alexandre Bergel. Proceedings of 8th IEEE/ACM International Conference on Mobile Software Engineering and Systems (MOBILESoft'21) -- pdf
Fuzz Testing in Behavior-Based Robotics -- Rodrigo Delgado, Miguel Campusano, Alexandre Bergel. Proceedings of IEEE International Conference on Robotics and Automation (IEEE ICRA'21) -- pdf
Optimization of Java Virtual Machine Flags Using Feature Model and Genetic Algorithm -- Felipe Canales, Geoffrey Hecht, Alexandre Bergel. Proceedings of 12th International Conference on Performance Engineering - Work-in-Progress/Vision track at ICPE (ACM/SPEC ICPE-WIP'21) -- pdf
2020
2019
2018
2017
Pharo Git Thermite -- A Visual Tool for Deciding to Weld a Pull Request -- Ronie Salgado, Alexandre Bergel. Proceedings of International Workshop on Smalltalk Technologies (IWST) -- pdf
Object Equivalence: Revisiting Object Equality Profiling (An Experience Report) -- Alejandro Infante, Alexandre Bergel. Proceedings of 13th Dynamic Languages Symposium (DLS) -- pdf
Accurate VM profiler for the Cog VM -- Sophie Kaleba, Clement Bera, Alexandre Bergel, Stéphane Ducasse. Proceedings of International Workshop on Smalltalk Technologies (IWST) --
Guest editorial of the special section on software visualization -- Alexandre Bergel, Fabian Beck. Information and Software Technology. pdf , web
Method Execution Reports: Generating Text and Visualization to Describe Program Behavior -- Fabian Beck, Hafiz Ammar Siddiqui, Alexandre Bergel, Daniel Weiskopf. Proceedings of 5th IEEE Working Conference on Software Visualization (VISSOFT '17) -- pdf
Identifying Classes in Legacy JavaScript Code -- Leonardo Humberto Silva, Marco Tulio, Alexandre Bergel, Nicolas Anquetil, Anne Etien. Journal of Software: Evolution and Process. pdf , web
Refactoring Legacy JavaScript Code to Use Classes: The Good, The Bad, and The Ugly -- Leonardo Humberto Silva, Marco Tulio Valente, Alexandre Bergel. Proceedings of 16th International Conference on Software Reuse (ICSR'17) -- pdf , web
Statically Identifying Class Dependencies in Legacy JavaScript Systems: First Results -- Leonardo Humberto Silva, Marco Tulio Valente, Alexandre Bergel. Proceedings of 24th IEEE International Conference on Software Analysis, Evolution, and Reengineering - Early Research Achievements track (SANER-ERA'17) -- pdf
2016
Agile Visualization -- Alexandre Bergel. Published by Lulu.com, 235 pages -- pdf
Does Live Programming Help Program Comprehension? - A user study with Live Robot Programming -- Miguel Campusano, Alexandre Bergel, Johan Fabry. Proceedings of Workshop on Evaluation and Usability of Programming Languages and Tools (PLATEAU' 16) -- pdf
Visually Exploring Object Mutation -- Rodrigo Schulz, Fabian Beck, Jhonny Wilder Cerezo Felipez, Alexandre Bergel. Proceedings of 4th IEEE Working Conference on Software Visualization - New Ideas and Emerging Results track (VISSOFT-NIER'16) -- pdf
MetaVis: Exploring Actionable Visualization -- Leonel Merino, Mohammad Ghafari, Oscar Nierstrasz, Alexandre Bergel. Proceedings of 4th IEEE Working Conference on Software Visualization - New Ideas and Emerging Results track (VISSOFT-NIER'16) -- pdf
Energy Code Profiling in Pharo -- Alexandre Bergel. Proceedings of International Workshop on Smalltalk Technologies (IWST'16) -- pdf
Dynamically Composing Collection Operations through Collection Promises -- Juan Pablo Sandoval Alcocer, Marcus Denker, Alexandre Bergel, Yasett Acurana. Proceedings of International Workshop on Smalltalk Technologies (IWST'16) -- pdf
Representing Component Authorship Using Randomly Generated Glyphs -- Alexandre Bergel. Proceedings of 9th Seminar Series on Advanced Techniques & Tools for Software Evolution (SATToSE'16) --
CuboidMatrix: Exploring Dynamic Structural Connections in Software Components using Space-Time Cube -- Teseo Schneider, Yuriy Tymchuk, Ronie Salgado, Alexandre Bergel. Proceedings of 4th IEEE Working Conference on Software Visualization (VISSOFT'16) -- pdf
Over-exposed Classes in Java: An Empirical Study -- Santiago A. Vidal, Alexandre Bergel, J. Andrés Díaz-Pace, Claudia Marcos. Computer Languages, Systems & Structures. pdf , web
Understanding and Addressing Exhibitionism in Java Empirical Research about Method Accessibility -- Santiago A. Vidal, Alexandre Bergel, Claudia Marcos, J. Andrés Díaz-Pace. Empirical Software Engineering. pdf , web
Glyph-Based Software Component Identification -- Ignacio Fernandez, Alexandre Bergel, Juan Pablo Sandoval Alcocer, Alejandro Infante, Tudor Gîrba. Proceedings of 24th IEEE International conference on Program Comprehension (ICPC'16) -- pdf
2015
Tracking Down Performance Variation Against Source Code Evolution -- Juan Pablo Sandoval Alcocer, Alexandre Bergel. Proceedings of 11th Dynamic Languages Symposium (DLS) -- pdf , web
On Understanding How Developers Use the Spotter Search Tool -- Juraj Kubelka, Alexandre Bergel, Andrei Chis, Tudor Girba, Stefan Reichhart, Romain Robbes, Aliaksei Syrel. Proceedings of 3rd IEEE Working Conference on Software Visualization - New Ideas and Emerging Results (VISSOFT-NIER) -- pdf
Validating Metric Thresholds with Developers - an early result- -- Paloma Oliveira, Marco Tulio Valente, Alexandre Bergel, Alexander Serebrenik. Proceedings of IEEE International Conference on Software Maintenance and Evolution, early research achievement (ICSME-ERA) -- pdf , web, slides
JSClassFinder: A Tool toDetect Class-like Structures in JavaScript -- Leonardo Humberto Silva, Marco Tulio Valente, Nicolas Anquetil, Daniel Carlos Hovadick Félix, Alexandre Bergel, Anne Etien. Proceedings of Brazilian Conference on Software: Theory and Practice (CBSOFT'15) --
A Tool for Assessing Quality of Rescue Plans by Combining Visualizations of Different Business Process Perspectives -- Alvaro Jose Peralta, Nguyen Tuan Thanh Le, Serge Stinckwich, Chihab Hanachi, Alexandre Bergel, Tuong Vinh Ho. Proceedings of 2nd International Conference on Information Systems for Crisis Response And Management - Mediterranean Countries (ISCRAM-med) -- pdf , web
Controlled Experiment to Assess a Test-Coverage Visualization: Lesson Learnt -- Alexandre Bergel, Vanessa Peña Araya, Tobias Kuhn. Proceedings of 8th Seminar Series on Advanced Techniques & Tools for Software Evolution (SATToSE) -- pdf
A Visual Support for Decomposing Complex Feature Models -- Simon Urli, Alexandre Bergel, Mireille Blay-Fornarino, Philippe Collet, Sébastien Mosser. Proceedings of 3rd IEEE Working Conference on Software Visualization (VISSOFT'15) -- pdf , web
Toward a Platform for Visual Debugging -- Rosario Molina, Alexandre Bergel. Proceedings of 10th International Workshop on Smalltalk Technologies (IWST) -- pdf
Analyzing Dynamic Information with Spy and Roassal: An Experience Report -- Alison Fernandez, Diego Gabriel Nuñez Duran, Alejandro Infante, Alexandre Bergel. Proceedings of 1st International Workshop on Software Analytics (collocated with SANER'15) -- pdf
Does JavaScript Software Embrace Classes? -- Leonardo Humberto Silva, Miguel Ramos, Marco Tulio Valente, Alexandre Bergel, Nicolas Anquetil. Proceedings of 22nd IEEE International Conference on Software Analysis, Evolution, and Reengineering (IEEE SANER) -- pdf
GiLA: GitHub Label Analyzer -- Javier Luis Canovas Izquierdo, Valerio Cosentino, Belen Rolandi, Alexandre Bergel, Jordi Cabot. Proceedings of Early Research Achievements (ERA) track at SANER -- pdf
Efficiently Identifying Object Production Sites -- Alejandro Infante, Alexandre Bergel. Proceedings of Early Research Achievements (ERA) track at SANER -- pdf
2014
2013
2012
2011
2010
2009
2008
2007
2006
2005
2004
Prototalk: an Environment for Teaching, Understanding, Designing and Prototyping Object-Oriented Languages -- Alexandre Bergel, Christophe Dony, Stéphane Ducasse. Proceedings of the ESUG Academic Track 2004 -- pdf
2003
Classboxes: A Minimal Module Model Supporting Local Rebinding -- Alexandre Bergel, Stéphane Ducasse, Roel Wuyts. Proceedings of Joint Modular Languages Conference (JMLC 2003) -- pdf , web
The Classbox Module System -- Alexandre Bergel, Stéphane Ducasse, Roel Wuyts. Proceedings of the ECOOP'03 Workshop on Object-oriented Language Engineering for the Post-Java Era -- pdf
2001
IC2D: Interactive Control and Debugging of Distribution -- Françoise Baude, Alexandre Bergel, Denis Caromel, Fabrice Huet, Olivier Nano, Julien Vayssière. Proceedings of the Third International Conference, LSSC 2001 -- pdf
Premio Ramón Salas E., Instituto de Ingenieros, for the work about the Suchai CubeSat, 2020
Best paper award at the 7th IEEEWorking Conference on Software Visualization 2019 (IEEE VISSOFT '19), with Juan Pablo Sandoval Alcocer, Fabian Beck, Alexandre Bergel, for the paper titled "Performance Evolution Matrix: Visualizing Performance Variations along Software Versions"
Best paper award at the 27th IEEE/ACM International Conference on Program Comprehension 2019 (IEEE ICPC '19), with Juraj Kubelka, Romain Robbes
Distinguished paper at the 6th IEEE Working Conference on Software Visualization (IEEE VISSOFT 2018) for the paper "Overcoming Issues of 3D Software Visualization through Immersive Augmented Reality", with Leonel Merino and Oscar Nierstrasz
Outstanding Contribution in Reviewing, for the ISI journal Information and Software Technology (October 2016)
Distinguished Academic, delivered by the University of Chile (April 24, 2015) for the book Deep into Pharo
Distinguished Reviewer Award, delivered by the IEEE Computer Society SANER Conference 2015
First position at the 9th Innovation Technology Awards organized by ESUG'12 for our project titled "Object-Centric Debugging". url
Third position at the 9th Innovation Technology Awards organized by ESUG'12 for our project titled "Roassal". url
Best paper award for "Generics and Reverse Generics for Pharo", ICSOFT'12. url
Finalist Desafio Intel 2011. url
Ernst Denert Award 2006, for my PhD work on Classboxes. url
Best paper award for "Classboxes: A Minimal Module Model Supporting Local Rebinding", JMLC'03. url
Alexandre Bergel is Associate Professor and researcher at the University of Chile. Alexandre Bergel and his collaborators carry out research in software engineering. His focus is on designing tools and methodologies to improve the overall performance and internal quality of software systems, by employing profiling, visualization, and artificial intelligence techniques.

Alexandre Bergel has authored over 150 articles, published in international and peer reviewed scientific forums, including the most competitive conferences and journals in the field of software engineering. Alexandre has participated to over 150 program committees of international events. Alexandre has also a strong interest in applying his research results to industry. Several of his research prototypes have been turned into products and adopted by major companies in the semi-conductor industry and certification of critical software systems.
Alexandre is member of the editorial board of Empirical Software Engineering. Alexandre authored the book Agile Artificial Intelligence in Pharo, Agile Visualization, and co-authored the book Deep Into Pharo.

My CV is available online.

When I am not in front of my computer, I practice Tae Kwon Do ITF. I train hard. See you in Slovenia, 2020!

Contact information:


Prof. Alexandre Bergel
DCC, University of Chile
Beauchef 851, of. 308, Piso 3, Edificio Norte
8370459, Santiago, Chile

Phone: +41 76 802 30 84 (from February until August 1st 2021)
Phone: +56 9 913 123 81 (starting from August 1st), 9 913 123 81 (inside Chile)
alexandre.bergel(O)me.com